Flexopack's skin film series is an established product leader, providing superior presentation, combined with maximum shelf life.
Following the growing need for sustainable solutions in the market, Flexopack has launched the FreshOnBoard™ Skin product series.
FreshOnBoard™ Skin combines a premium top skin packaging solution, alongside a sustainable carton-based board tray.
Features
Sustainable cardboard tray, laminated with Flexopack's sealant, specially designed for Flat Board applications
Advantages
Enhanced strength of the cardboard tray
Excellent formability, peel-ability and strength of the top skin film
Benefits
Superior final pack presentation
Ideal retail packaging solution
LIDDING FILMS - FLEXOLID™
Flexopack's lidding film range offers a high-performance, efficient solution to allow manufacturers to respond to widespread consumer demand for value for money packaging solutions. 
READ MORE >
SHRINK BAGS & FILMS - FLEXOSHRINK™
Flexopack manufactures some of the most advanced shrink bags in the world for food packaging applications.
READ MORE >
SKIN FILMS - FLEXION™
Flexion skin films combine excellent formability with superior optics, ensuring unparalleled presentation for your product.
READ MORE >
THERMOFORMING FILMS - FLEXOFRESH™
Excellent formability, superior package integrity, accompanied by crystal clear optical properties, ensuring the finest product presentation. .
READ MORE >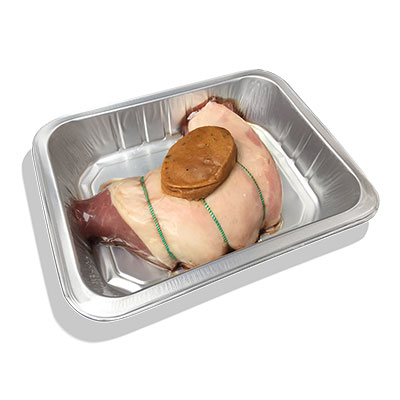 COOK-IN PRODUCTS - FLEXOCOOK™
Thermoforming films that can withstand the most common cooking procedures. Perfect thermoformability and optics that maximize retail appearance prior to cooking.
READ MORE >
Sustainable Products and
Operational Sustainability
Through our research
and technology