Flexion™ CER 10K is a highly breathable VSP film, specially designed to meet the demands of the seafood industry.
It meets the FDA requirement for OTR > 10K, preserving the freshness of the seafood packed throughout its shelf life.
Flexion™ family of products can be used against a big range of substrates, offering premium final pack presentation.
Features
Oxygen permeability >10K in accordance with FDA requirements, generated strictly through extrusion technology
Excellent formability in all VSP equipment (tray sealers and thermoforming)
Superior optical properties
Different types available to peel-seal to PE, PET, PP base webs
Advantages
Control of OTR > 10K through extrusion process
Superior pack appearance
Cost effective solution for the global seafood supply chain
Benefits
Sustainable solution (less plastic used)
Ability to use fully recyclable base webs
Superior retail appearance
LIDDING FILMS - FLEXOLID™
Flexopack's lidding film range offers a high-performance, efficient solution to allow manufacturers to respond to widespread consumer demand for value for money packaging solutions. 
READ MORE >
SHRINK BAGS & FILMS - FLEXOSHRINK™
Flexopack manufactures some of the most advanced shrink bags in the world for food packaging applications.
READ MORE >
SKIN FILMS - FLEXION™
Flexion skin films combine excellent formability with superior optics, ensuring unparalleled presentation for your product.
READ MORE >
THERMOFORMING FILMS - FLEXOFRESH™
Excellent formability, superior package integrity, accompanied by crystal clear optical properties, ensuring the finest product presentation. .
READ MORE >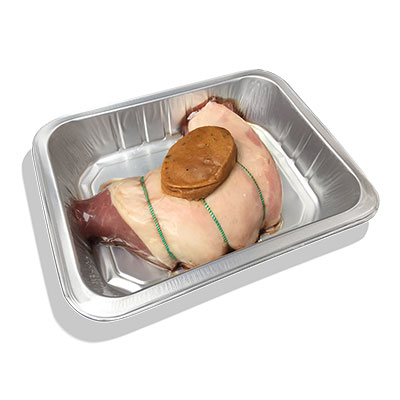 COOK-IN PRODUCTS - FLEXOCOOK™
Thermoforming films that can withstand the most common cooking procedures. Perfect thermoformability and optics that maximize retail appearance prior to cooking.
READ MORE >
Sustainable Products and
Operational Sustainability
Through our research
and technology