FlexoShrink™ Flowpack Films, produced with the latest extrusion technology, combine increased toughness, with high performance formability and excellent presentation.
Highly shrinkable multi-layer structure incorporating specialized barrier resins to give maximum protection from O2 ingression offering  maximum shrinkage at low temperature.
Ultra glossy surface, maximizing retail appearance and instantly capturing consumers' attention.
Full-Purge-Retention (FPR) efficiency due to selectively modified sealing layer.
Combination of FPR and maximum barrier to O2 lead to extended shelf life.
FlexoShrink™ Flowpack films are designed to cover every possible need and application of the food industry.
Features
Innovative proprietary and advanced technology, ensuring your product maintains maximum shelf-life and superior presentation.
Optimum efficiency and maximum productivity without compromising product quality.
Advantages
Down-gauging due to increased puncture resistance
Excellent pack appearance
Leaker rates decrease
Benefits
High oxygen and moisture barrier properties providing safer and longer shelf-life.
Breathable Films to fit all your applications
High Bi-Directional shrinkage delivering a superior presentation across all product types.
High gloss and optics, pre and post shrink showcasing the best of your product.
Wide seal window allowing various materials thicknesses to run through the same vacuum system.
Various grades of material providing a solution to all your product requirements.
Secondary Seal improving presentation and product yield by reducing purge.
LIDDING FILMS - FLEXOLID™
Flexopack's lidding film range offers a high-performance, efficient solution to allow manufacturers to respond to widespread consumer demand for value for money packaging solutions. 
READ MORE >
SHRINK BAGS & FILMS - FLEXOSHRINK™
Flexopack manufactures some of the most advanced shrink bags in the world for food packaging applications.
READ MORE >
SKIN FILMS - FLEXION™
Flexion skin films combine excellent formability with superior optics, ensuring unparalleled presentation for your product.
READ MORE >
THERMOFORMING FILMS - FLEXOFRESH™
Excellent formability, superior package integrity, accompanied by crystal clear optical properties, ensuring the finest product presentation. .
READ MORE >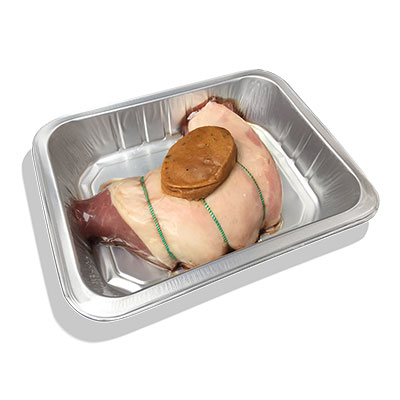 COOK-IN PRODUCTS - FLEXOCOOK™
Thermoforming films that can withstand the most common cooking procedures. Perfect thermoformability and optics that maximize retail appearance prior to cooking.
READ MORE >
Sustainable Products and
Operational Sustainability
Through our research
and technology