Maintaining all characteristics of classical lidding films, maximize at the same your package added value through a tight and really glossy appearance on the retail shelf.
Our unique technology allows for a controlled tension shrinkability, making your package unique for retail.
Compatible to PE and ΑPET type trays.
Maximum functionality and performance efficiency on all available tray sealers in the market.
Features
Maximum barrier to oxygen ingression
Exceptional optical properties
Printable up to 10 colors
Compatible to PE, PP, PET substrates
Controlled shrinkability tension developed during sealing
Advantages
Down gauged structures with minimal quantity plastic demand
Functional on a big range of packaging equipment
Benefits
Maximum protection for your products, minimizing food loss
Versatile solutions, independent of tray suppliers
Really appealing, retail-friendly, package appearance
Compatible to market's sustainability commitment for minimal plastic usage
LIDDING FILMS - FLEXOLID™
Flexopack's lidding film range offers a high-performance, efficient solution to allow manufacturers to respond to widespread consumer demand for value for money packaging solutions. 
READ MORE >
SHRINK BAGS & FILMS - FLEXOSHRINK™
Flexopack manufactures some of the most advanced shrink bags in the world for food packaging applications.
READ MORE >
SKIN FILMS - FLEXION™
Flexion skin films combine excellent formability with superior optics, ensuring unparalleled presentation for your product.
READ MORE >
THERMOFORMING FILMS - FLEXOFRESH™
Excellent formability, superior package integrity, accompanied by crystal clear optical properties, ensuring the finest product presentation. .
READ MORE >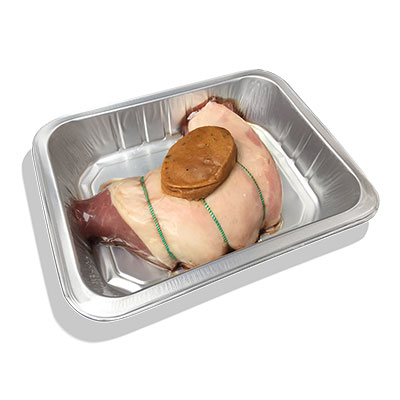 COOK-IN PRODUCTS - FLEXOCOOK™
Thermoforming films that can withstand the most common cooking procedures. Perfect thermoformability and optics that maximize retail appearance prior to cooking.
READ MORE >
Sustainable Products and
Operational Sustainability
Through our research
and technology