Thermoforming films are designed for today's food packaging demanding requirements.
FlexoCook™ OV thermoforming films developed and produced by Flexopack, present a cost-saving solution that benefits the packaging process.
FlexoCook™ OV thermoforming films provide exceptional thermal properties, combined with excellent formability and sealability.
FlexoCook™ OV thermoforming films provide superior package integrity, accompanied by optimal characteristics for packaging proteins subject to cook-in processes.
Features
Fully ovenable OM7 certified thermoforming webs
Excellent thermoformability on conventional thermoforming equipment

Able to self-vent in the oven

Superior seal integrity
Advantages
Suitable for raw product cooking
In situ self-venting behavior during cooking for maximum safety
Benefits
Suitable with modern lifestyles, appropriate for people wanting healthy and easy to prepare solutions
Less fuss when cleaning up after cooking
Time-saving from every aspect
Maintains texture and flavor of protein cooked
LIDDING FILMS - FLEXOLID™
Flexopack's lidding film range offers a high-performance, efficient solution to allow manufacturers to respond to widespread consumer demand for value for money packaging solutions. 
READ MORE >
SHRINK BAGS & FILMS - FLEXOSHRINK™
Flexopack manufactures some of the most advanced shrink bags in the world for food packaging applications.
READ MORE >
SKIN FILMS - FLEXION™
Flexion skin films combine excellent formability with superior optics, ensuring unparalleled presentation for your product.
READ MORE >
THERMOFORMING FILMS - FLEXOFRESH™
Excellent formability, superior package integrity, accompanied by crystal clear optical properties, ensuring the finest product presentation. .
READ MORE >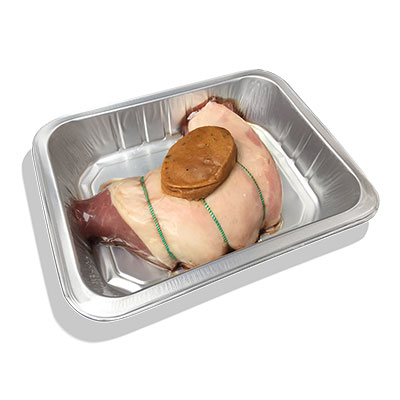 COOK-IN PRODUCTS - FLEXOCOOK™
Thermoforming films that can withstand the most common cooking procedures. Perfect thermoformability and optics that maximize retail appearance prior to cooking.
READ MORE >
Sustainable Products and
Operational Sustainability
Through our research
and technology