FlexoCook™ CM RT thermoforming films provide superior package integrity, accompanied by optimal characteristics for packaging of proteins subject to cook-in processes.
Suitable for cooking of raw foodstuff or reheating of slowly pre-cooked meals (Dual Process).
Taking your product from pack to plate!
A new generation of heat resistant thermoforming (THF) packaging.
Features
Special design, intened for slow / sous – vide cooking and reheating by consumer
Easy thermoformability on conventional packaging equipment
Available in a wide range of thicknesses, from 90 to 350 microns
Advantages
Suitable for a wide range of products, from burgers to marinated ribs
Remain 100% intact during sous vide, maximizing your business output
Self-venting during reheating to maximize safety for consumers
Benefits
Suitable with modern lifestyles, appropriate for people wanting healthy and easy to prepare solutions
Less fuss when cleaning up after cooking
Time-saving from every aspect
Reheating times diminish giving the opportunity for quality time
LIDDING FILMS - FLEXOLID™
Flexopack's lidding film range offers a high-performance, efficient solution to allow manufacturers to respond to widespread consumer demand for value for money packaging solutions. 
READ MORE >
SHRINK BAGS & FILMS - FLEXOSHRINK™
Flexopack manufactures some of the most advanced shrink bags in the world for food packaging applications.
READ MORE >
SKIN FILMS - FLEXION™
Flexion skin films combine excellent formability with superior optics, ensuring unparalleled presentation for your product.
READ MORE >
THERMOFORMING FILMS - FLEXOFRESH™
Excellent formability, superior package integrity, accompanied by crystal clear optical properties, ensuring the finest product presentation. .
READ MORE >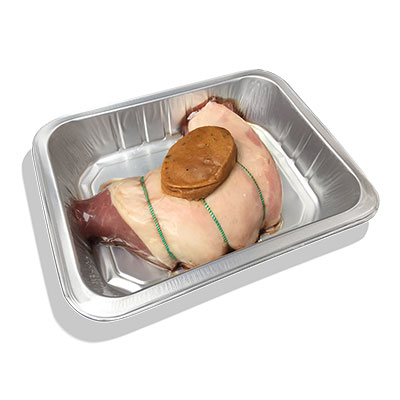 COOK-IN PRODUCTS - FLEXOCOOK™
Thermoforming films that can withstand the most common cooking procedures. Perfect thermoformability and optics that maximize retail appearance prior to cooking.
READ MORE >
Flexopack invests substantially
in research and product development
on a yearly basis.
Our dedicated R&D team
is made up of highly skilled
scientists and engineers.